A lot of things I have been making lately are crockpot recipes. There are a bunch of new crockpot recipe facebook pages, and I've become addicted to them! I made this dip twice this weekend, and it has already been requested for our next family get together!
Crockpot Queso Dip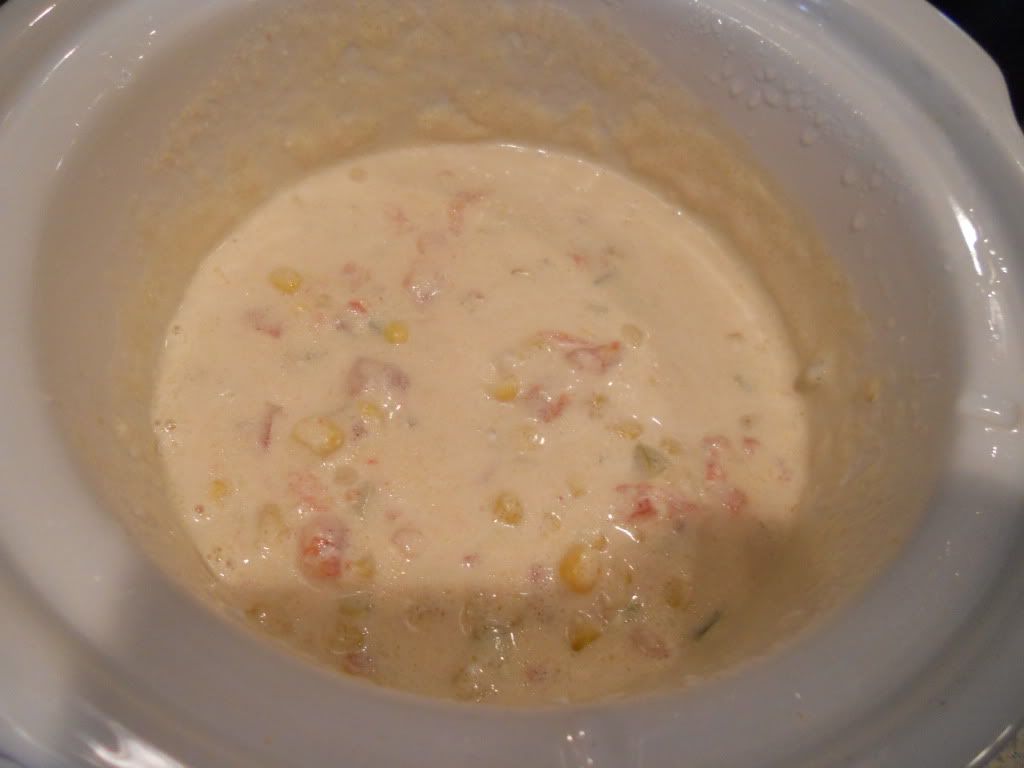 1 package cream cheese
1 stick butter
1 can rotel
1 can southwest or Mexican-style corn
Mix all ingredients in small crock pot. Cook until melted (about 3 hours on high). Serve with tortilla chips or carrots/celery.
the ingredients
Just add everything to the crockpot
Stir it every once in awhile while it is cooking. This is what it looks like partially done.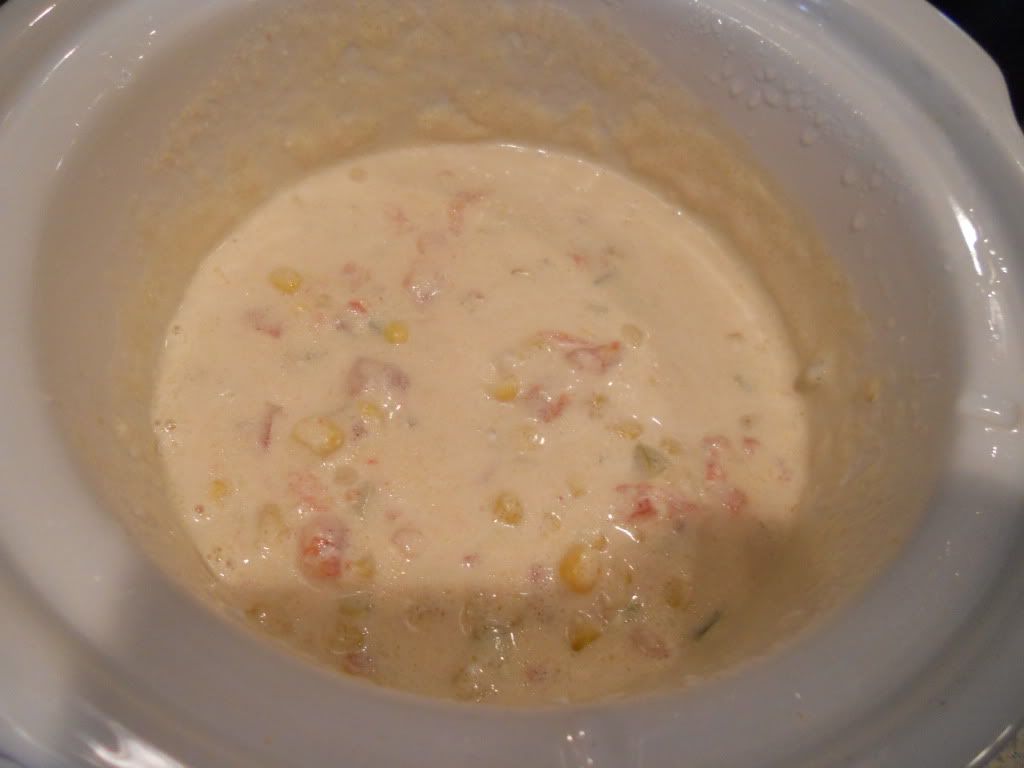 The final product! Just serve with tortilla chips or cut up veggies. YUM! :)